Spheronization, marumerization, pelletization and micropelletization all mean the same thing. The manufacture of products in small spheres (spheroids) for use in pharmaceutical (pharma) and catalyst industries. Within each batch the spheroids are of regular shape and size and are quite dense. The products produced by these processes can be called spheroids, spheres, micro-spheres, pellets, micro-pellets or pharmaceutical or catalyst pellets. All these terms refer to the same thing. The size range is normally from about 0.8 mm to about 1.5 mm in diameter although smaller and larger are possible they are less common. Granulation normally refers to the manufacture of irregularly shaped particles with a large size range included within the batch. Granulated materials are generally less dense.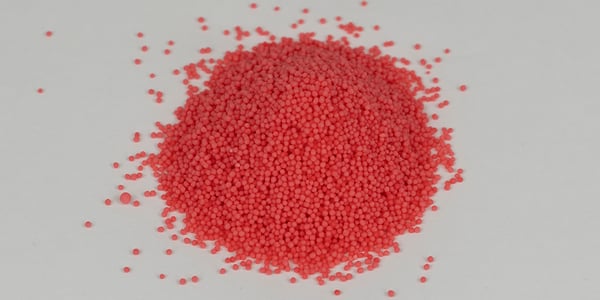 Alternative terms and typical spelling variants used for the processes and equipment
At Caleva we supply our extrusion and spheronization equipment around the world as well as in the UK. We are a British manufacturer. We have customers in Europe, Asia, Middle East, North America, South America and Australasia. We work closely with and support our customers all across the globe.
Sometimes the words and phrases to describe what we do can be a little difficult to translate into the many languages of our customers so we come across many different spellings and variants to the words that typically describe what our pharmaceutical and industrial catalyst customers wish to do if they want to make pellets with their materials. Some examples are shown below. The main terms are shown in bold, such as Spheronization, which is an industry-wide term that was devised by Caleva almost 50 years ago.
Spheronization
sphereonization
speronization
sphernization
spehronization
spheornization
sphernoization
spheroinzation
spheronisation
Spheroniser
Sphereonizer
speronizer
spheroidizers
spheonizer
spheroizer
spheroniser
spheronixer
spheronized
Marumerizer
marumerizer
maumerizer
marmerizer
marmuerizer
marunerizer
marumeriser
Pelletizer
pelleted
pelleting
peletizer
pelletize
pelletiser
pelletized
Extruder
xtruder
extuder
extrude
estruder
edtruder
extruded
Extrudate
xtrudate
exturdate
estrudate
Alternative terms for pellets or spheroids
...might include the following depending on the type of industry, be it pharmaceutical, catalyst, ceramic, chemical engineering and food:
spheres
speroid
spherules
bead
pellet
grain
small sphere
granule
particle
microsphere
microspheroid
microparticle
microbead