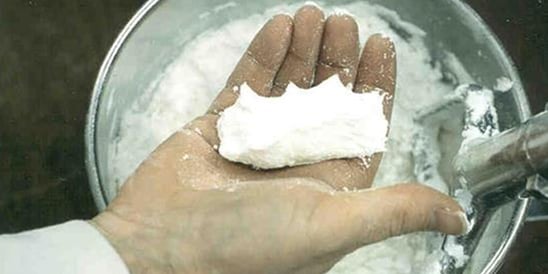 It is well established and understood that one of the most important factors in the development of a formulation for both tableting and making pellets by extrusion and spheronization is the amount of liquid binder added to the formulation. What is less widely acknowledged is the importance of mixing and the mixing regime used. The concept of "granulation end point" is recognised but there is always difficulty in the determination of granulation end points. This topic can sometimes be considered less important because of the difficulties in actually quantifying the parameters involved. The famous (or infamous) "hand squeeze test" is most often used and the limitations of this and problems it can cause are widely acknowledged.

An interesting example of how the Caleva Mixer Torque Rheometer was used to determine, explain and resolve problems being faced by a company manufacturing a formulation of venlafaxine that was struggling with inconsistent properties of the extruded compound (extrudate) used in production are discussed in an application note recently released by Caleva.

The application note can be seen here INCONSISTENT EXTRUSION & SPHERONIZATION WITH A DIFFICULT ACTIVE INGREDIENT?

If any additional information is required about the Caleva Mixer Torque Rheometer (MTR) then please contact Dr Steve Robinson at Caleva steve.robinson@caleva.com