As there was no clear limit on the consistency level reached, a subsequent trial was planned to look at the effect of additional granulation on the consistency of the formulation.

An increase in the 25-minute granulation time would not be ideal.

Trial 1 above was repeated, but with a mixing speed of 150 rpm (compared to 50 rpm in the first trial). A 25 minute granulation time was also used to see if a limit could be reached with an increased blade revolution speed. The results are shown in Figure 2 below.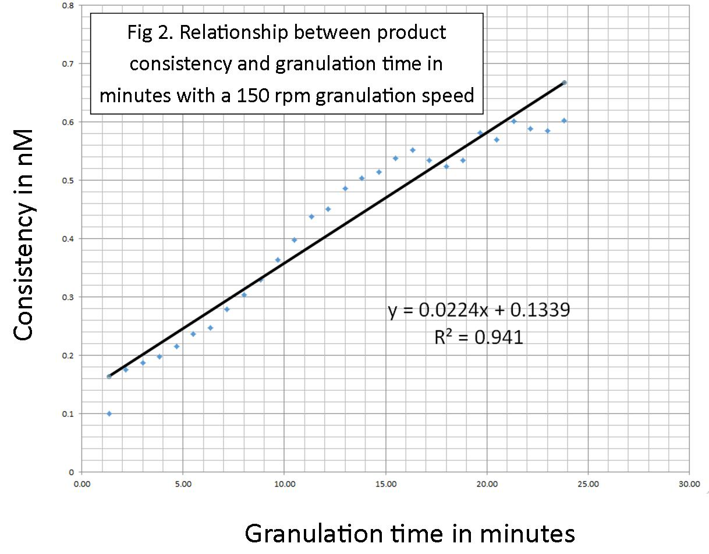 Results
On the graphs the results look similar but the difference in scales should be noted.
Once again, with the more aggressive granulation no peak was reached. The increase appeared to be linear to a maximum of about 0.6 Nm.
Again, significantly higher than the consistency generally used in the formulation process.
A subjective and qualitative assessment of the resultant granulation showed that the material extruded more easily, felt drier and was less sticky during spheronization than the ones experienced in the large-scale trials, despite having the same amount of binder liquid.