A list of suggested uses for pellets in pharmaceutical applications.
We are working closely with many partners in a wide variety of industries as well as pharmaceutical. The industries where we are helping our customers to make pellets and extrudates are listed below.
Catalysts
Petrochem
Zeolites
Biofuel
Ceramics
Polymers
Batteries
Nutraceutical
Aquaculture
Fish Food
Agriculture
Agrochemical
Biotech
Bone Filler
Food
Yeast
Flour
Cosmetics
Soaps and detergents
If you need more information or would like to discuss your objectives with us then please make contact (info@caleva.com) and we can start a detailed conversation.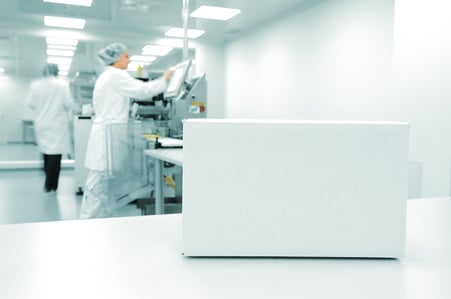 A
Alfuzosin Pellets
Allopurinol Pellets
Alpha Lipoic Acid Pellets
Aminophylline Pellets
Aprepitant Pellets
Ambroxol Pellets
Aspirin Pellets
Atorvastatin Pellets
Aripiprazole Pellets
Ascorbic Acid Pellets
B
Budesonide Pellets
B Complex Pellets
Benproperine Pellets
Boron Pellets
Bromhexine Pellets
Bosentan Pellets
Bromopride Pellets
Buphenine Pellets
C
Carbonyl Iron Pellets
Cefixime Pellets
Cetirizine Pellets
Cyanocobalamine Pellets
Cyclobenzaprine Pellets
Cloxacillin Pellets
Cefpodoxime Pellets
Carbetapentane Citrate Pellets
Carbinoxamine Maleate Pellets
Cefadroxil Pellets
Cefdinir Pellets
Cefpodoxime Proxetil Pellets
Cefuroxime Axetil Pellets
Chlorphenaramine Maleate Pellets
Chondroitin Sulphate Pellets
Clarithromycin Pellets
Clopidogrel Pellets
Cinitapride Pellets
Codeine Pellets
Carbinoxamine Pellets
Chlorpheniramine Pellets
Choline Pellets
Chromium Picolinate Pellets
Cinnarizine Pellets
Codeine Phosphate Pellets
Cyproheptadine Pellets
D
Dabigatran Pellets
Desloratadine Pellets
Diclofenac Pottasium Pellets
Diclofenac Sodium Pellets
Didanosine Pellets
Dex Lansoprazole Pellets
Dextromethorphan Pellets
Dabigatran Etexilate Pellets
Dextrose Pellets
Diethylpropion Pellets
Diltiazem Pellets
Domperidone Pellets
Doxycycline Pellets
Duloxetine Pellets
Desvenlafaxine Pellets
Dutasteride Pellets
Dihydroergotoxine Pellets
D-Norpseudoephedrine Pellets
Doxycycline Hyclate Pellets
Doxylamine Succinate Pellets
E
Esomeprazole Magnesium Pellets
Enalapril Maleate Pellets
Entecavir Pellets
Esomeprazole Pellets
Ethambutol Pellets
Etofibrate Pellets
Ezetimibe Pellets
F
Fenofibrate Pellets
Ferrous Fumarate Pellets
Ferrous Sulphate Pellets
Flunarizine Pellets
Fluvastatin Pellets
Fluconazole Pellets
Folic Acid Pellets
Fesoterodine Pellets
Frusemide Pellets
Fusidic Acid Pellets
G
Gliclazide Pellets
Glimepiride Pellets
Glibenclamide Pellets
Galantamine Pellets
Glipizide Pellets
Glucosamine Sulphate Pellets
Guaifenesin Pellets
Gatifloxacin Pellets
H
Hyoscine Butylbromide Pellets
I
Ibuprofen Pellets
Indomethacin Pellets
Isoxsuprine Pellets
Isosorbide Dinitrate Pellets
Imipramin Pellets
Isosorbide Mononitrate Pellets
Itopride Pellets
Itraconazole Pellets
Isopropamide Iodide Pellet
K
Ketoprofen Pellets
Ketoconazole Pellets
Ketotifen Fumarate Pellets
L
Lactic Acid Pellets
Lansoprazole Pellets
Levo Sulpride Pellets
Lactobacillus Sporogenes Pellets
L-Arginine Pellets
Leucine Pellets
Levosulpiride Pellets
L-Glycine Pellets
Linaclotide Pellets
L-Isoleucine Pellets
L-Leucine Pellets
Levocetirizine Pellets
Loratadine Pellets
L-Methylfolate Pellets
Lopinavir Pellets
L-Phenylalanine Pellets
L-Proline Pellets
L-Threonine Pellets
L-Tryptophan Pellets
L-Tyrosine Pellets
L-Valine Pellets
M
Mebeverine Pellets
Mesalamine Pellets
Methylphenidate Pellets
Methscopolamine Pellets
Methyldopa Pellets
Metformin Pellets
Methylcobolamine Pellets
Methiopropamine Pellets
Methylprednisolone Pellets
N
Nifedipine Pellets
Nicotinamide Pellets
Naproxen Pellets
Niacinamide Pellets
Nitroglycerin Pellets
Nicardipine Pellets
Nitazoxanide Pellets
Norphenylephrine Pellets
O
Omeprazole Pellets
Orlistat Pellets
Olmesartan Medoxomil Pellets
Ornidazole Pellets
Oxybutynin Pellets
Oseltamivir Pellets
P
Pancreatin Pellets
Pantoprazole Sodium Pellets
Paracetamol Disposable Pellets
Placebo Pellets
Pantothenic Acid Pellets
Pseudoephedrine Pellets
Pregabalin Pellets
Paclitaxel Pellets
Pantoprazole Pellets
Pantothenate Pellets
Pheniramine Maleate Pellets
Phentermine Pellets
Paracetamol Pellets
Piroxicam Pellets
Propranolol Pellets
Phenylpropanolamine Pellets
Prasugrel Pellets
Phenytoin Pellets
Phenytoin Sodium Pellets
Pholedrine Pellets
Posaconazole Pellets
Potassium Chloride Pellets
Propyphenazone Pellets
Phenyltoloxamine Citrate Pellets
Q
Quetiapine Fumarate Pellets
R
Rabeprazole Sodium Pellet
Rupatadine Pellets
Ramipril Pellet
S
Salbutamol Sulphate Pellets
Selenium Pellets
Simvastatin Pellets
Sirolimus Pellets
Sodium Aminosalicylate Pellets
Simethicone Pellets
Sodium Chloride Pellets
Solifenacin Succinate Pellets
Sparfloxacin Pellets
Sulfamethoxazole Pellets
T
Tamsulosin Pellets
Theophylline Pellets
Trimetazidine Pellets
Tacrolimus Pellets
Tenatoprazole Pellets
Terbutaline Pellets
Thiamine Mononitrate Pellets
Trihexyphenidyl Pellets
Tolterodine Tartrate Pellets
Tramadol Pellets
Thiamine Pellets
Trospium chloride Pellets
Thiocolchicoside Pellets
Tricalcium Phosphate Pellets
Trifluoperazine Pellets
V
Verapamil Pellets
Venlafaxine Pellets
Vitamin B3 Pellets
Valdecoxib Pellets
Vitamin B1 Pellets
Vincamine Pellets
Vinpocetine Pellets
Vitamin B12 Pellets
Vitamin C Pellets
Vitamin E Acetate Pellets
Vitamin B5 Pellets
Vitamin B6 Pellets
Vitamin D3 Pellets
Vitamin E Pellets
Vitamin K1 Pellets
Z
Zinc Sulphate Pellets