Introducing Caleva's new International Marketing Manager

From everyone at Caleva, we would like to give a warm welcome to our new International marketing manager, Louise Mee.
Louise joined the team on the 1st of September and has already made a fantastic first impression with everyone at Caleva. With a background in the manufacturing and luxury goods sectors, she brings a wealth of knowledge about how to provide an exceptional experience for customers and partners.
Having only been with us less than a month, Louise is already exceeding our high expectations whilst taking on some interesting marketing challenges.
As part of her induction, Louise has wasted no time rolling up her sleeves. Yesterday, she spent the day in our lab learning how to use the Mixer Torque Rheometer and the Caleva Multi Lab with our equipment specialist, Scott Humphries.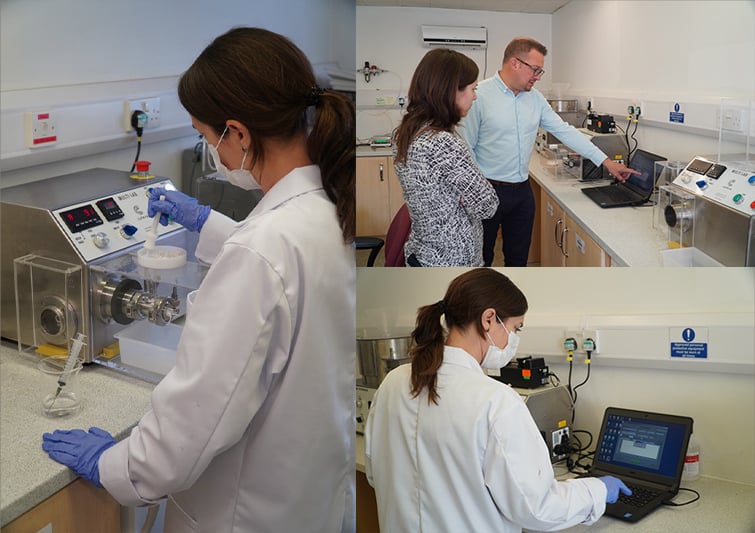 As well as learning how to set up and use the machines, Louise also had the chance to create her own pellets, which she will be coating with our Mini Coater Dryer next week!
Speaking about her experiences so far, Louise said, "I'm delighted to be part of the Caleva team, helping clients overcome their process challenges and advance their research to bring new innovations to market."

With lots of exciting projects in the pipeline, Louise joins at a crucial time for the business. We hope you'll join us in welcoming her to the team.
Connect with Louise on LinkedIn or email her directly to talk about marketing and support opportunities: Louise.Mee@caleva.com