Last week, Scott and Steve represented Caleva, by travelling to India to meet Our long standing distributor for the region, GDI. With Hirak and Prasanta from GDI, they attended meetings, gave presentations and performed an installation and training session of the MTR-3 for Sandoz, a company which is a branch of Novartis and recently purchased the equipment for their research and development lab.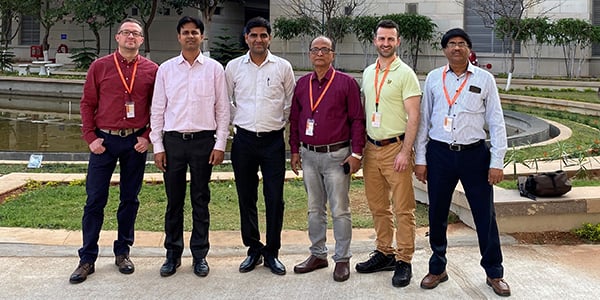 Members of the GDI, Sandoz and Caleva teams on site at Sandoz.
Caleva and GDI were able to complete a successful installation and training session with Sandoz, Including the IQ/OQ service being completed on site by Scott and Steve.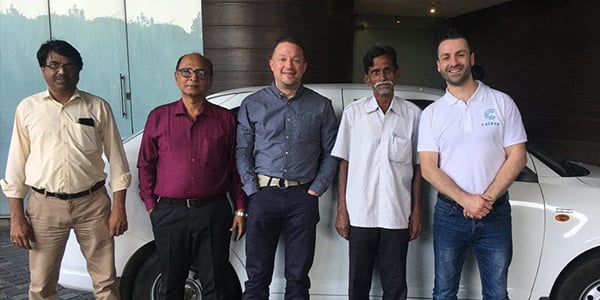 Prasanta, Hirak, Scott, our taxi driver and Steve ready to leave the Hotel.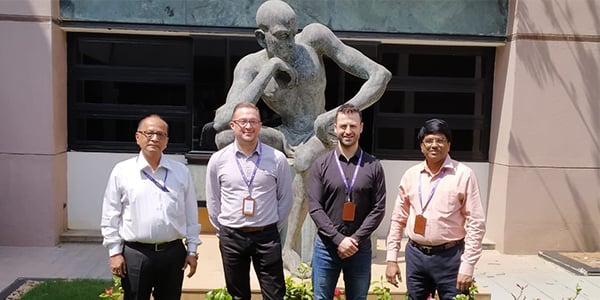 Hirak, Scott, Steve and Prasanta at the Dr. Reddy's Laboratories site.
Our visit to India was extremely successful. Scott and Steve had a productive time working with GDI and Sandoz over the week, where a lot of important work took place, laying the groundwork for new partnerships and growth in the region.
Hirak, Prasanta and GDI in general, are highly respected in their fields. We are delighted to continue to build on our partnership with such a respected company.
If you're interested in a demonstration of our equipment, would like one for yourself or want to talk to us about a current project, then you can contact us here.
Or if you are interested in reading more about Caleva, then you can see our blog here.