At Caleva we want to help pioneering research and formulation scientists achieve results and we believe that our range of R&D machines should make achieving these results as easy as possible.
But, if our range of lab machines alone is not reason enough, here are 5 more excellent reasons why you should choose Caleva.
5 Reasons Why You Should Choose Caleva for your R&D Success
1. Experts in Export
When it comes to exporting our machines to overseas customers, the team at Caleva is very experienced. Over 75% of our sales are made to overseas customers so you can trust that we know what we're doing and that we will make the process as smooth as possible for you.
To date, Caleva has traded in over 50 different countries worldwide and we understand what it takes to get our products shipped to our customers quickly and safely. For instance, our sturdy shipping crates and packing foam are specifically designed for the machine inside, which keeps the contents as secure as possible during shipping. Prior to shipping our team of experts perform a series of strict quality checks and qualifications to ensure the operational safety of the machine.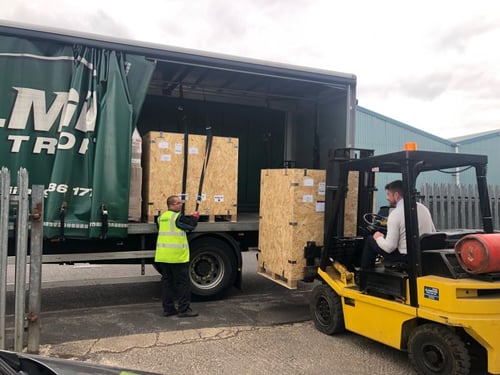 We endeavour to ensure that your new equipment will reach you in perfect condition.
Additionally, Caleva has a network of trusted partners and distributors located in countries across the world who can facilitate sales and delivery of our products. Our partners and distributors can also offer help and support with any issues that may arise, from importing to installation and training.
Discover where our distributors are located.
2. Well Built and Built to Last
We understand that when you choose a machine for your formulation development you need to be able to rely on it.
Designed, engineered and manufactured in the UK to our high standards, Caleva machines have been designed with simplicity in mind. They will enjoy a long service life with minimal maintenance, which can be carried out easily by the user.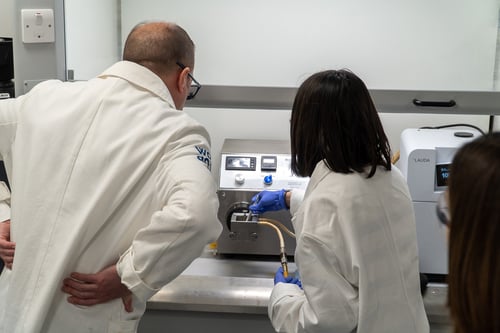 All contact parts in Caleva machines are manufactured from 316 grade stainless steel which is an austenitic stainless alloy that is highly durable and resistant to cracking, pitting and corrosion when exposed to pharmaceutical materials and chemicals. It is also easy to clean and sanitise. This means that Caleva machines are suitable for the pharmaceutical, food and chemical industries.
Any contact parts which are made from plastic components are manufactured from FDA approved plastics.
If you have any questions about the suitability of a Caleva machine for your project please get in touch with our team of experts.
3. Caleva Equipment Helps You Take the Next Step
Caleva build a range of equipment to meet your needs and requirements as you begin to scale up following your R&D phase.
From formulation development with 10g batches to trials and pilot production, right up to large scale batch production equipment for processing up to 150kg per hour.
The Mixer Torque Rheometer (MTR) will also maintain your formulation consistency across different stages and batches, allowing you to effectively maintain or increase yield.
We have the equipment for every stage of your journey.
4. We've Been Doing This for a Long Time
For over 50 years Caleva Process Solutions has designed and manufactured high-quality machines that have shaped the way our customers understand and use the processes of extrusion and spheronization.
Our team of engineering experts are continually researching and innovating new ideas and technology. From different mixer or spheronizer bowl sizes, to different die designs to produce high-density extrusion or increase the surface area of extrudate – the aim is always to make the process more efficient and applicable to your needs.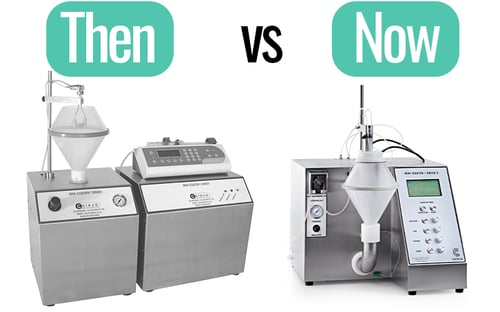 We often work in close partnership with our customers from various industry backgrounds in their efforts to make extrudate or pellets using the processes of extrusion and spheronization.
If you are investigating the possibility of extrusion and spheronization for your formula please get in touch with our experts.
5. Caleva Cares
At Caleva we want you to develop a successful formula and we aim make your job as easy as possible when using our machines.
Whether you are developing a cutting-edge formulation, or scaling up your process to production, we aim to provide outstanding service and high-quality, reliable equipment.
Our team of experts will always strive to solve your problems and we are proud of the relationships we have built with our customers in doing just this.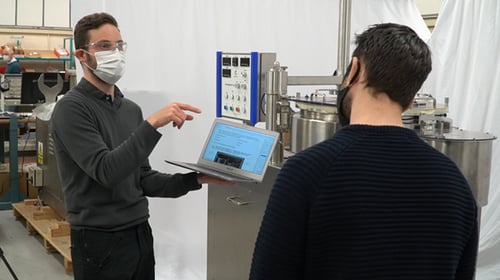 We like to receive your feedback and suggestions as we want to continually improve our offering to you.
We also understand that your buying journey might be dependent on processes like tenders, applications for budget or funding. Or that you might require specific commercial terms in order to make your payment. Please know that we will always do whatever we can to help you secure your funding and complete your purchase.
To enquire about R&D or batch product equipment for your project please contact us.