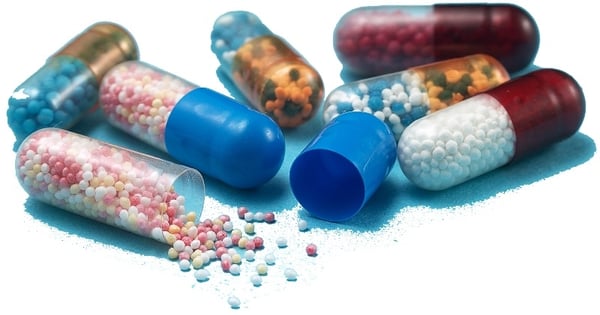 La Universidad de La Plata en Argentina bajo la dirección del Dr. Arturo Hoya está desarrollando un programa utilizando equipos "Caleva Process Soluciones" ( Reino Unido ) para permitir la distribución de medicamentos esenciales de bajo costo dentro de la República de Argentina.

"In our laboratory we are working on the development of drug release systems for pharmaceutical active ingredients based on the multi-particulate spheres obtained by the process of Extrusion and Spheronization. Our current goal is to develop dosage forms that carry two different active ingredients within each tablet or capsule. Each active ingredient in the dosage for will be included in individual micro spheres (spheroids). We are using water soluble drugs and using microcrystalline cellulose (MCC) as the principle inert material in the formulation. The manufacture of the spheroids using the process of Extrusion and Spheronization requires four steps. The granulation of the active ingredient with water and MCC, extrusion to obtain extrudate that afterwards are subjected to the process of spheronization and finally the process of drying the spheres.

The equipment that we use a high shear granulator, a Caleva laboratory Extruder 20, a Caleva Multi Bowl Spheronizer (MBS) 250 and a fluid bed drier. Each of the four steps requires different variables that have to be determined exactly, the quantity of water in the API-MCC mixture, the speed and time of granulation, the hole sizes in the extruder screen, the speed of extrusion, the velocity of the spheronization, the residence time in the spheronizer, the air flow and temperature of the fluid bed drier. We are working to develop a high proportion of active ingredient in the pellets (greater than 50% and perhaps up to 80%) so the in each capsule or tablet can contain a high dose of more than one active ingredient."

"En nuestro laboratorio trabajamos en el desarrollo de sistemas de liberación de principios activos (IFAs) basados en multipartículas esféricas (MEFs), obtenidas mediante los procesos de Extrusión-Esferonización (EE).

Actualmente nuestro objetivo es la obtención de medicamentos que vehiculicen 2 o más IFAs dentro de cápsulas o comprimidos. Cada IFAs queda incluido dentro de un tipo de MEFs individual.
Utilizamos IFAs solubles en agua y Celulosa Microcristalina (CMC) como excipiente principal de la formulación.

La obtención de MEFs mediante EE implica cuatro etapas, a saber: la humectación y amasado de la mezcla IFA-CMC, la extrusión para obtener los "espaguetis" que luego son sometidos a esferonización y finalmente el secado de las esferas.

Los equipos que utilizamos son una granuladora de alto corte, un Extruder 20, un Esferonizador MBS y un secadero de lecho fluido (SLF)

Cada una de estas cuatro etapas involucra diferentes variables que deben ser definidas rigurosamente: la cantidad de agua para humectar la mezcla de IFA-CMC, la velocidad y el tiempo de amasado, el tamaño de malla y la velocidad de extrusión, la velocidad de esferonización y el tiempo de residencia en el esferonizador y el caudal y temperatura de secado en el SLF.

Estamos trabajando en un modelo de MEFs de "alta carga de IFA, es decir donde el porcentaje de IFA en las MEFs es superior a 50% y tan alto como el 80%, de tal forma que permita incluir en una cápsula o comprimido altas dosis de más de un IFA."