Internal promotion at Caleva
Having joined Caleva as International Marketing Manager in September 2021, Louise Mee has recently been promoted to Sales & Marketing Director.
Louise will be continuing to build on the company's best practices to develop the Sales and Marketing function.
With an extensive background in marketing, business development and corporate communications across a variety of industries globally, Louise's skills are uniquely placed to help Caleva realise the next steps in our ambitious growth plans.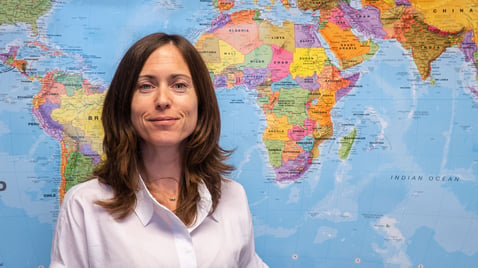 "To be able to fill this position from our own internal resource is very pleasing and demonstrates the strength and depth within our business." Said Managing Director, Richard Lovell.
Since being appointed as Sales and Marketing Director, Louise has been making strides to improve on the sales and marketing practices already in place. Outlining clear goals and business objectives for the sales and marketing team in her first months in situ, the team are already implementing several initiatives which will see steady growth for the business.


Opportunities to Meet
Over the next few months, Louise will be travelling to several industry events where she will be meeting with our clients and distributors from around the world.
These events include ACHEMA 2022 in Frankfurt, AAPS in Boston and CPHI also in Frankfurt. If you would like to arrange a meeting at one of these events, please email Louise directly or connect on LinkedIn.
"With more than 50 years of manufacturing experience, our team is uniquely placed to advise on your extrusion and spheronization challenges. Working alongside our network of partners and distributors, I look forward to growing the Caleva brand, helping our customers to create innovative new products and scale up to manufacture, while providing an exceptional customer service experience at every stage." Said Louise.
From R&D to Scale Up
Offering lab-scale extruders, spheronizers and coaters for formulation development, with practical, incremental scale up options for trials and production, the Caleva range facilitates your journey from formulation discovery to marketplace.
To find out more about how scientists from the pharmaceutical, chemical, agriculture, aquaculture, education, food, and cosmetic industries are using Caleva equipment in their work, visit our Published Papers section.