Caleva's Scott Humphries recently travelled to Lyon in France to take part in two days of informative talks and hands-on workshops for professionals working with OSD forms.
MEDELPHARM Workshops - 19th June
Caleva was proud to support the MEDELPHARM Science Lab team during an afternoon of hands-on workshops for OSD professionals. The event was held at MEDELPHARM's headquarters in Lyon, with industry experts demonstrating innovative processes and specialist equipment for the development and production of OSD forms.
Alongside Caleva, MEDELPHARM's other partners JRS PHARMA , Granutools and Skyepharma were also in attendance to lead insightful workshops on key OSD topics including, exploiting data from DoE execution, dry granulation mimicking principle, tab-in-tab development and wet granulation processes.
Caleva's international sales manager, Scott Humphries, attended the event to demonstrate Caleva's range of lab equipment which includes the Mixer Toque Rheometer, the Caleva Multi Lab and the Mini Coater Drier. All three machines are ideal for any lab researching and developing OSD formulations.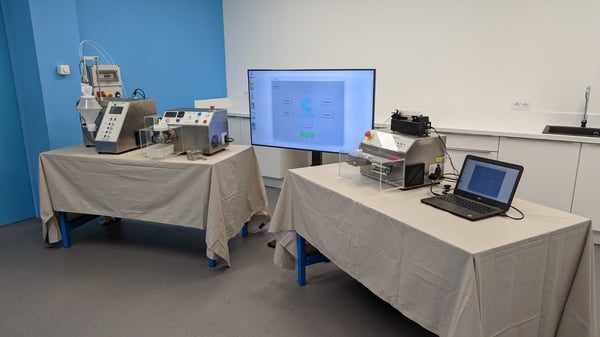 Caleva's suite of lab machines set-up for an afternoon of hands-on workshops and demonstrations.
APGI Info Day: "Innovative processes & formulations to answer current market trends in OSD forms" – 20th June
The following day saw participants arrive at the Institut Lumière, the birthplace of cinema, for the APGI Info Day. This event involved a full day of innovative talks and presentations focussed around the future of OSD forms, and hosted in partnership with JRS Pharma, MEDELPHARM and Skyepharma.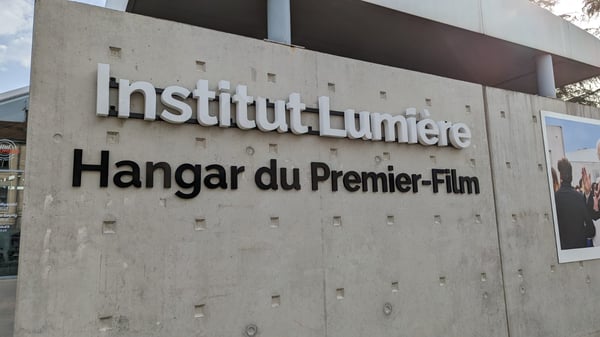 The venue was the perfect backdrop for the day's presentations - linking innovators of the past to those of the present.
Attendees of the APGI Info Day were able to recognise the potential of the Caleva Mixer Torque Rheometer as Scott Humphries delivered an engaging and informative presentation about this unique lab machine. Despite his presentation being the last one of the day, Scott was able to rouse and engage the audience, with many expressing interest and enthusiasm about how it could help them with their own work.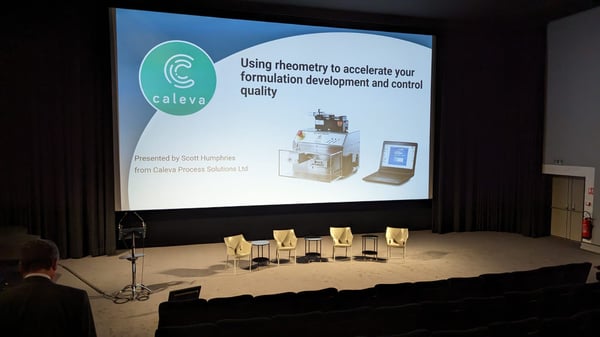 Scott Humphrie's presentation projected on the huge screen in the Institut Lumière's Hangar du Premier-Film.
Proud Partners
Caleva are proud partners of MEDELPHARM and we were honoured to be part of both events. Special thanks goes to the members of MEDELPHARM's Science Lab team who were on hand during the afternoon of workshops to ensure everything ran smoothly and to plan. MEDELPHARM's Delphine Ach-Hubert worked alongside Scott offering support and assistance as he demonstrated Caleva's suite of lab machines.
Request an Online Demonstration
If you weren't at the event, but you would like to understand how Caleva's range of lab machines could benefit your project, please request an online demonstration.