Best Extrusion & Spheronization Laboratory Design / Build Company 2023
Caleva is delighted to announce its selection in SME News' UK Enterprise Awards programme.
Following an independent review by the SME News' panel, Caleva was chosen as the winner within the category, Best Extrusion & Spheronization Laboratory Design / Build Company 2023.
Now in its seventh year, SME News' UK Enterprise Awards programme presents the best of the best across a wide span of industries and sectors.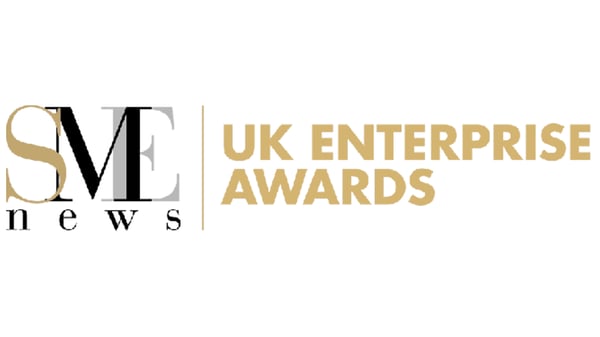 The UK Enterprise Awards Coordinator, Kaven Cooper, took a moment to discuss the success of this year's programme: "I am proud to have hosted this year's UK Enterprise Awards, where I have had contact with a widely diverse selection of individuals and companies which, in essence, raise the bar for business within the UK. It has been a pleasure to be involved with the programme and I want to wish our winners all the best for the years to come – and congratulations again."
Awards are given solely on merit to commend those most deserving for their ingenuity and hard work, distinguishing them from their competitors and proving them worthy of recognition.
On receiving the award, Caleva's Sales and Marketing Director, Louise Mee said "The company has made some incredible progress over the last few years, not least with our recent launch of a next-generation lab machine - the Multi Lab Scientific. This award recognises the strides we have made as a team to get to this point, and demonstrates what is possible when a team has a shared focus and goal."
About SME News
SME News draws on its UK wide network of industry insiders to provide the latest news, cutting edge features and latest deals from across the UK SME landscape.
Alongside their quarterly publication they also offer an easy to use website, newsletter and a series of awards programmes, making SME News more than just a magazine, but a vital resource.
View Caleva's Winner Listing
https://www.sme-news.co.uk/winners/caleva-process-solutions-ltd/
Find Out More
To find out more about our range of laboratory equipment for extrusion and spheronization either browse our website or request an online demonstration with one of our equipment specialists.