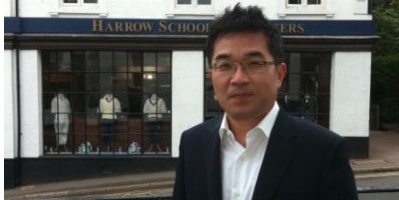 Caleva has appointed as it's exclusive distributor in South Korea, Dr. Kim, Seungrok.

Dr Kim will be responsible for all business dealings with the Caleva Process Solutions range of products in South Korea. His contact details in Korea are given below both in Korean and English

MCIK Co. Ltd.
Suite 109, Business Center 101-Dong
Hyundai-Hyperion 413 Seobingo-Ro,
Yongsan-Gu Seoul 140-910, Korea
Phone: +82-2-3143-2740 / -1979
Fax: +82-2-3143-2753
infor@mcik.co.kr
Internet: http://www.mcik.co.kr
Contact: Dr. Kim, Seungrok
Caleva Process Solutions Ltd. 사는 제약 세라믹 촉매 개발 및 생산 관련 연구 실험실 및 생산용도의 압출 장치와 Spheronizer 를 공급합니다
(미니 코팅 드라이 장치 / 믹싱 토크 레오미터 / 한대로 그레뉼 제조, 압출 및 Spheronization 까지 가능한 장치도 공급).
한국내 Caleva 관련 모든 업무는 엠씨아이케이 주식회사에서 지원해 드립니다.
보다 자세한 사항은 infor@mcik.co.kr 으로 문의해 주세요.
전화 한국 (02) 3143-2740/1979

You can see Dr Kim's linked in profile here https://www.linkedin.com/in/kim-seungrok-13779a11a/.

Caleva Process Solutions are renowned for their experience and technology that transfers into excellent customer support over a range of industries from pharmaceutical, petrochemical, catalysts, chemical engineering, fish food are amongst others.

If you want support for the development or manufacture of pellets then talk to Caleva to benefit from our 50 years of technical leadership in the pellet making process. You can either contact Dr Kim if you are in Korea or for additional technical support please contact Steve Robinson at steve.robinson@caleva.com .

Steve Robinson
6.6.2017