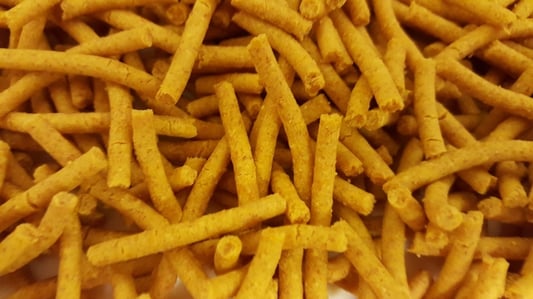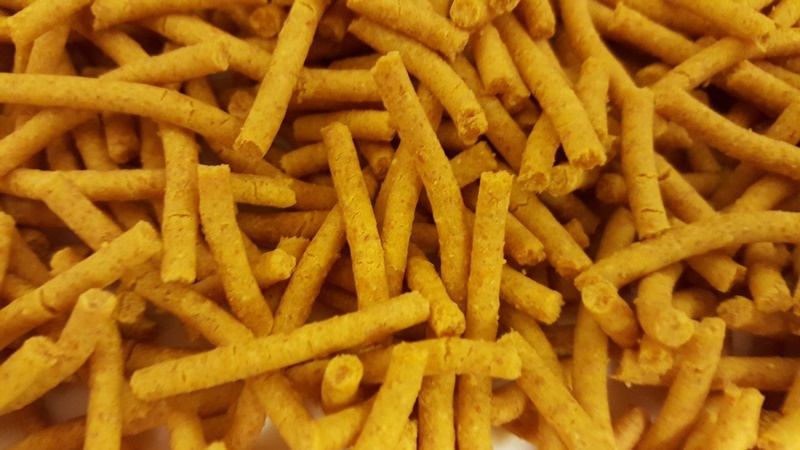 Ms Catherine Jimenez from the Laboratorio do Biotechnologia, Universidad de Costa Rica is working in collaboration with a company to produce a novel ant bait for use against a major agricultural pest.
The requirements for the study was to have available a laboratory extruder that would be able to produce extrudate not only of different diameters but also of different densities. Using a potential formulation with the Variable Density Extruder, Catherine was able to run trials that produced appropriate baits for the ants that will now be tested in the field in Costa Rica. Fortunately the trials went so well that time was available for a short visit to a cold and windy Stonehenge (that is nearby to Caleva).

At the end of the visit Catherine told us that she was particularly impressed with three things in this short weekend; Stonehenge, the introduction to food from Thailand and how well the VDE Extruder from Caleva was working.
Thanks for the visit Catherine, it was a pleasure to have you here and we hope that in the future we are able to visit you in Costa Rica to see how the equipment is working in your laboratory.
Catherine has commented ""In my short visit to Caleva's facilities, I learned about, and enjoyed, the world of extrusion. I now better understand the effect and importance of technical involvements when a bio-formulation is developed."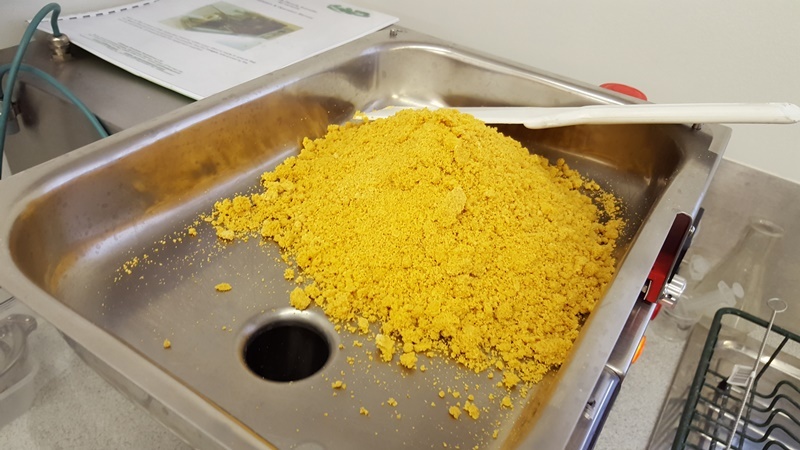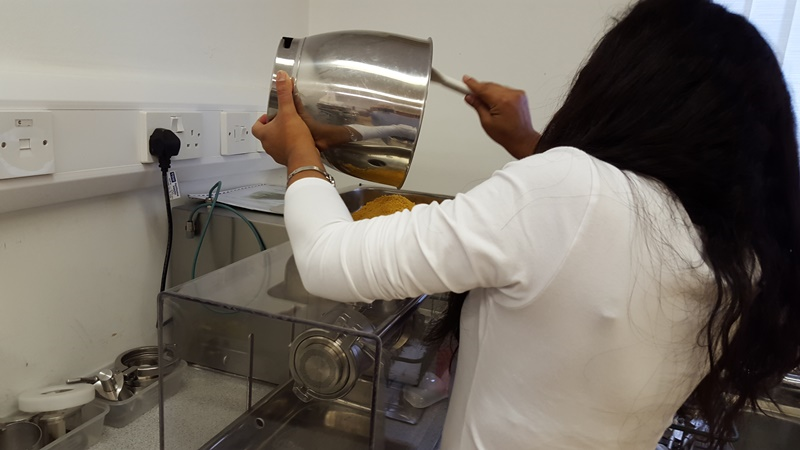 En mi corta visita a las instalaciones del Caleva, aprendí y disfrute sobre el mundo de la extrusión. Ahora entiendo mejor el efecto y la importancia de aplicar conocimiento y tecnología cuando se desarrolla una bio-formulación.

Catherine Jimenez, Investigadora en Bioprocesos y Bioformulaciones, CIBCM, Universidad de Costa Rica
Una visitante de nuestra empresa, utiliza la innovadora tecnología Caleva para ayudar a las investigaciones sobre el control de las hormigas cortadoras de hojas (zompopas) en Costa Rica.

Catherine Jiménez y sus colegas de la Universidad de Costa Rica están trabajando en colaboración con una empresa para producir un novedoso cebo para su uso contra una de las principales plagas agrícolas (Atta sp). Los requisitos para el estudio fue de disponer de un extrusor de laboratorio que sería capaz de producir un extruido no sólo de diferentes diámetros, sino también de diferentes densidades del producto final.

Usando una formulación propuesta con el equipo de Caleva, Catherine fue capaz de realizar ensayos que produjeron cebos apropiados para las hormigas, los cuales serán probados en pruebas de campo en Costa Rica. Afortunadamente los ensayos realizados se completaron efectivamente en el horario propuesto, lo que permitió tener disponible tiempo para una visita corta a Stonehenge, aunque con un clima muy frío y ventoso (Stonehenge está a una hora de recorrido en carro desde Caleva).

Al final de la visita, Catherine nos dijo que estaba impresionada con tres cosas principalmente, a pesar de lo breve de la visita y en un fin de semana en Caleva: Stonehenge y su historia, la introducción a la comida de Tailandia en Bournemouth y lo bien que la Extrusora VDE de Caleva estaba trabajando.

Gracias por la visita de Catherine, fue un placer tenerla aquí y esperamos que en el futuro ir a visitar Costa Rica para ver cómo el equipo está trabajando en su laboratorio.