Caleva maintain ISO 9001 status for 25 consecutive years
At Caleva we strive to provide the highest quality processing equipment and services to meet our clients' needs.
We always aim to exceed your expectations and are constantly looking for ways to improve our offering so that we can enhance your formulation development processes.
Which is why it brings us great pleasure to announce that following a recent review by Alcumus ISOQAR, we have again achieved ISO 9001 certification.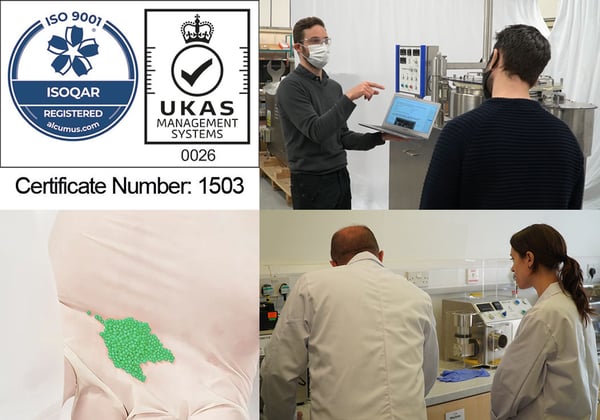 Following our first application, review, and certification in 1997, we have now maintained our status for 25 years in a row.
The ISO 9001 Quality Management System (QMS) Certification is the recognised international standard that demonstrates the ability to consistently provide products and services that meet customer and regulatory requirements.
Our renewed accreditation allows you to be confident that the products and services you receive from us are safe, reliable, and of good quality.
As well as ensuring we provide you with quality services and equipment, the standard requires that we have actionable plans for continuous improvement of our products and processes. This includes documented structures, responsibilities and procedures that extend throughout all departments within Caleva.
Having maintained this standard for 25 consecutive years, you can trust that we are better at what we do right now, than we have ever been before.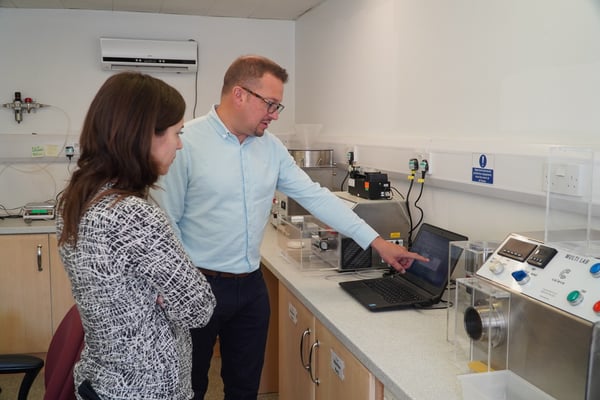 Whether you need laboratory equipment to develop a brand-new formulation for a cutting-edge pharmaceutical tablet or pellet…
To develop a slow-release coating to enhance the performance of your nutraceutical product…
Or you want to scale up your proof-of-concept work to a larger catalyst production workflow…
You can confidently trust Caleva to help you solve any formulation development, production-scale, or quality control issues you may have in your projects.
Discover how Research and Development teams, Pharmacy and Chemical Engineering Departments and Universities around the world are using Caleva equipment to enhance their formulation processes in our Published Papers section.
If you're interested in working with us, or learning more about how Caleva can help you, visit our contact page and get in touch with one of our knowledgeable team members today.