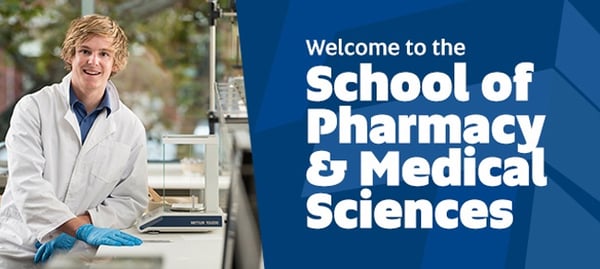 If extrusion and spheronization is new to you then the learning can be accelerated if training is provided by experienced staff from Caleva Process Solutions. Caleva will always support its customers wherever possible. Due to the level of cost of some of the laboratory items that we supply it is not always possible to go visit customers in person and offer training at their location. Caleva is interested to support its customers and has provided training to customers throughout the world including as far away as Australia. In the example below a visit to Australia from UK for training with small laboratory equipment would not have made sense.

In this case the user (Dr May Song from The University of South Australia, School of Pharmacy and Medical Sciences) had acquired a small extruder and spheronizer for the purpose of R&D as well as teaching students from the School of Pharmacy and Medicine.
Using the ever-improving remote communication tools available, training in the use of the Caleva extruders and spheronizers was completed with equipment used in parallel on both sites at the same time for ease of understanding. Using this method of communication Dr May Song was guided through a hands-on training experience with both the use of the Caleva equipment and techniques for the manufacture of pharmaceutical pellets (microspheres) in small quantities. This online training method proved to be efficient for both the customer and the trainer. This training is also available for existing users of Caleva products who have new staff that require training.
---
"The University of South Australia purchased the Extruder 20, the Multi Bowl Spheronizer; and the Mini coater/drier from Caleva in 2013 and 2019, respectively. These pieces of equipment have greatly assisted us with our research activities. Their operating systems are user-friendly, owing to the many parameters that can be easily optimized for the different formulations. In addition to this, an efficient cleaning and maintaining procedure are easy to perform. For the last 7 years, Caleva has been offering us great supports in operating the equipment and troubleshooting. They have always been efficient in providing us timely responses if a problem arises.

The equipment we bought is working well so far. The deepest impression of my experience with Caleva is the service from Steve Robinson. He always replies to my email quickly; whenever I have a question about how to use the equipment or the troubles of my formulation, he sent me aplenty useful information to help me. He gives me big confidence to use all the equipment from Caleva. Take this chance, I want to say "big thanks" to Steve Robinson, and hope you will visit UniSA one day"
Dr May Song | Research Fellow | UniSA Clinical & Health Sciences
University of South Australia
https://people.unisa.edu.au/May.Song
---
Remote training from Caleva is easy to organise, quick, and can be cost free (for existing and new users of Caleva equipment). It will help you to get the best from your Caleva equipment. Training can be given with extruders and spheronizers, the Caleva Mixer Torque Rheometer, or the Caleva Mini Coater Drier.
Make contact with us if you are a potential purchaser, a new owner of Caleva equipment or an existing user who perhaps has new staff and needs some updated training. You can arrange this by contacting steve.robinson@caleva.com.

You can contact the School of Pharmacy at the University of South Australia by following any of the links below:

mail: pharmacy.medicalsciences@unisa.edu.au
Web: www.unisa.edu.au/pmbs
Phone:(08) 8302 2391
Fax: (08) 8302 2389
Location: University of South Australia School of Pharmacy and Medical Science City East Campus, North Terrace Playford Building, Level 4, Room 47 Adelaide SA 5000 Australia
Postal address: University of South Australia School of Pharmacy and Medical Science GPO Box 2471 Adelaide SA 5001 Australia