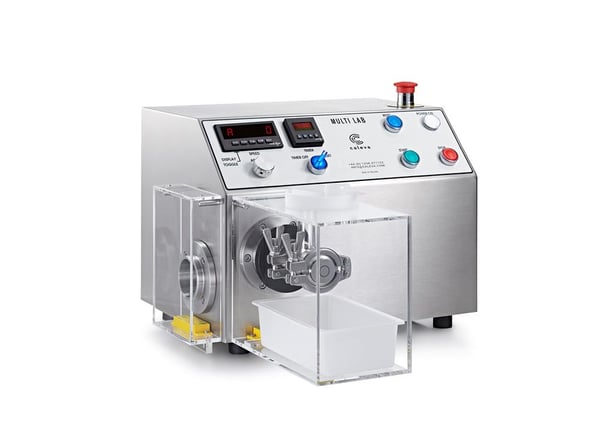 Update: Now shipping as fast as we can make them!

The Caleva Multi Lab (CML) is a brand new tool designed for teaching, research and development laboratories where working with very small quantities of material is desired. The CML is small and compact, taking up relatively little bench space when considering the multiple functions available using interchangeable attachments.The CML functions focus on the core Caleva range of mixing, extrusion and spheronization. Other additional attachments that are in the planning stages are for sieving, de-lumping and blending.

If there is a particular function that you would like to have, we'd really like to hear from you.
See films of the equipment processing here:
(2 minutes long) Granulator, Extruder, Spheronizer, make pellets on the benchtop
(6 minutes long) Granulation, extrusion, spheronization, all in a single machine on the bench-top

If you would like more information please do contact us. Alternatively, you can preview the unique CML at the Making Pharma show in April 2014. If you would like to register your interest as a potential purchaser then we would be very happy to hear from you to discuss your requirement to work with small quantities of material and how the CML will help you to do this.