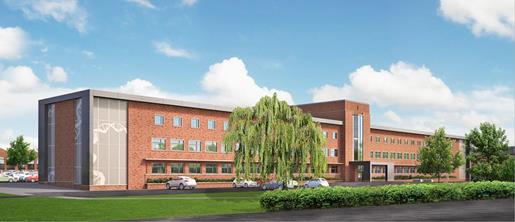 The Utility of the Caleva Multi Lab continues to be recognised amongst British Universities with Schools of Pharmacy – A new delivery at the University of Lincoln

Yesterday (16th March 2015) another Caleva Multi lab (CML – A small benchtop unit with a single base and having a granulator, extruder and spheronizer as attachments) was delivered and installed in the School of Pharmacy at the University of Lincoln. This new and progressive pharmacy school* has acquired both a Caleva Mixer Torque Rheometer and the new Caleva Multi Lab.

One of the aims and the core philosophy of the School of pharmacy is to offer undergraduate and postgraduate study programs that aim to produce pharmacists who are both passionate about what they do and adept at addressing the challenges coming from healthcare implementation into the 2020s and beyond.

More information about School of Pharmacy in Lincoln can be obtained from the website given below and also on their Facebook page.

Caleva Process Solutions is committed to providing safe, user-friendly equipment for pharmacy schools as it recognises the importance of education for the long-term well-being of the population as a whole. The CML was recently developed as a tool to further this aim being single base unit containing the three elements required for both teaching and research for the manufacture of pharmaceutical pellets. The benchtop granulator, extruder, and spheronizer working with small samples of up to 50 g is ideal for both university teaching and serious research and development.

For more information about either the MTR (Mixer Torque Rheometer) or the CML The Caleva Multi Lab) contact steve.robinson@caleva.com. To find out what's happening in Lincoln then go here http://pharmacy.blogs.lincoln.ac.uk

*The Lincoln School of Pharmacy
University of Lincoln
Brayford Pool
Lincoln
LN6 7TS