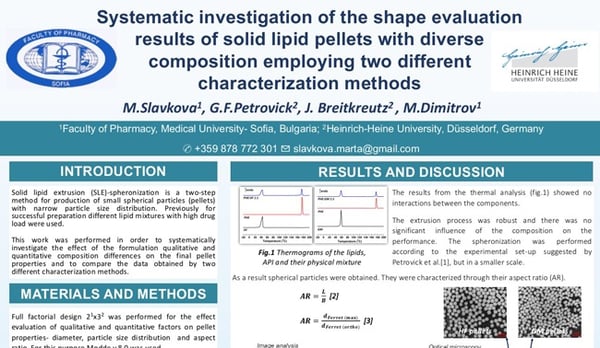 Systematic investigation of the shape evaluation results of solid lipid pellets with diverse composition employing two different characterization methods

M Slavkova, GF Petrovick, J Breitkreutz, M Dimitrov
... grant for doctoral candidates and young academics and scientists. 25,0g of each extrudates
formulation were transferred in a laboratory scale spheronizer (Caleva 120) with cross-hatched
plate of 120 mm in diameter. The spheronization was performed at 2750 rpm for 15 min. ...