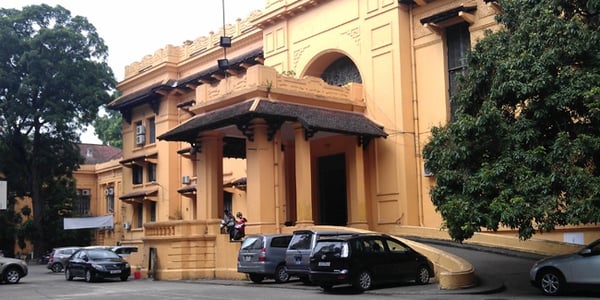 A new Caleva Mini Coater Drier has been delivered and installed in the laboratory of the National Institute of Pharmaceutical Technology, Ha Noi University of Pharmacy,13-15 Lê Thánh Tông, Hoàn Kim, Hà Noi,Vietnam (Vin Công ngh Duc phm Quc gia - Trung ÐH Duc Hà Ni).

Additional information about the tablet and pellet coater can be obtained from the user (nguyenhanhthuy@hup.edu.vn or nguyenhanhthuy.87@gmail.com ) or from the authorized exclusive distributor in Vietnam (Hung Nguyen [mailto:atijschung@gmail.com] or directly from Caleva.

The installation was made and full training given in the proper use and maintenance of the Caleva equipment. The small tablet coater will be used for both teaching and research. The University uses high quality coating materials from Colorcon who have been generous with their provision of samples for teaching and research purposes. The Caleva tablet and pellet coater has been shown many times to be very suitable for products from Colorcon as well as other supplies of tablet coating material.