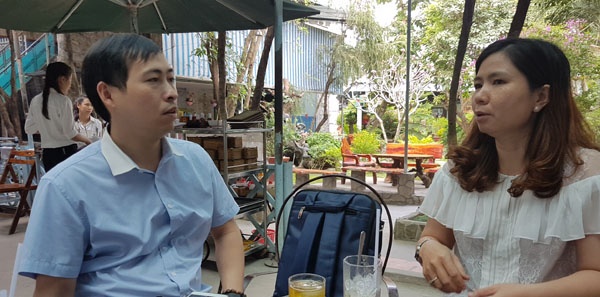 Mr Nguyen Hung makes a routine follow-up visit to the University of Can Tho. He discusses the use of the Caleva MCD-2 with Ms Tuyen who teaches at the University and has special responsibility for all the technical equipment within the faculty.

Can Tho University in southern Vietnam are using a Caleva Mini Coater Drier (MCD-2) for teaching pharmacy students and for their research projects. The unit is also provided for research to an outside organisation for their formulation development.

The objective of the visit to Can Tho was to ensure that everything is going well and that there were no questions or issues that need addressing.

Can Tho University students and academic staff regularly use their Caleva Mini Coater Drier and it is runs efficiently and without any issues.

The Caleva and ATI partnership works extremely well for customers in Vietnam. Follow-up, superior customer service and careful attention for end-users is considered extremely important by both Caleva and by ATI.

If you are in Vietnam and have questions about the Caleva range of products for the development and manufacture of pellets in a wide range of industries such as pharmaceutical education and research, petrochemicals, catalysts, chemical engineering, aquaculture, and several food products and please get in touch directly with ATI, Mr Hung Nguyen atijschung@gmail.com) or to Dr Steve Robinson steve.robinson@caleva.com.

ATI is the exclusive agent of Caleva Process Solutions in Vietnam. Their contact details are

ATI .,JSC
Office ( receive goods and mail)
No1006,
C2 building, My dinh 1 area,
Tu Liem District,
Hanoi

Representative Office in Ho Chi Minh City:
No 175/21 Pham Ngu Lao, Quan 1
Tel: 844 62872389; Fax: 04 62871927;
The sales manager is Mr Nguyen Hung
Handphone: 0912326682