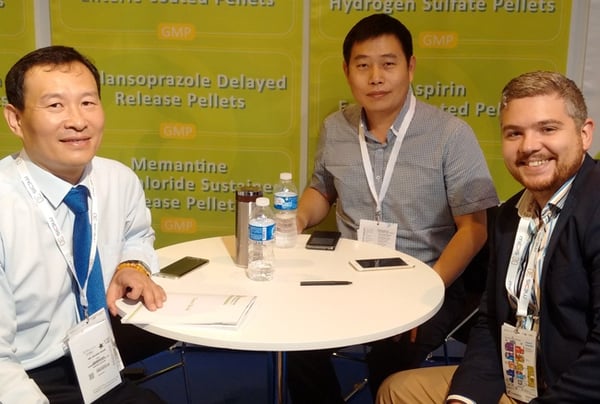 Aaron Quinn from Caleva visited CPHI Madrid and had some interesting discussions with many attendees and exhibitors.

Some visitors to CPHI are involved in contract manufacture of pellets and coating of pellets and many work closely with universities who have Caleva equipment - that is used in the study of petrochemical, catalyst & pharmaceutical projects.

Aaron talked at length with some Caleva customers who have our production extruders and production spheronizers. Pelleting equipment was not represented at the show, so Caleva could well take up the challenge and exhibit their pellet production equipment next time!