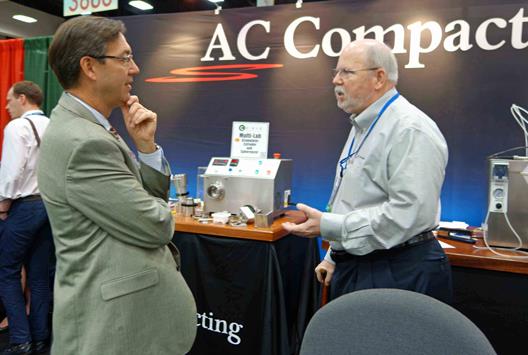 The small batch size of the sample (50g wet weight), the limited bench space required for a granulator, extruder and spheronizer were topics of interest for Dr Santander as well as other visitors to the stand of AC Compacting.

The meeting was well attended and as always was a good place to meet and talk to a range of scientists working in the area of Extrusion and Spheronization in the pharmaceutical field.

There was significant interest shown in the new Caleva Multi Lab by many visitors. If you were not at the show and missed the chance to see the equipment then you can watch a short video of the Caleva Multi Lab here.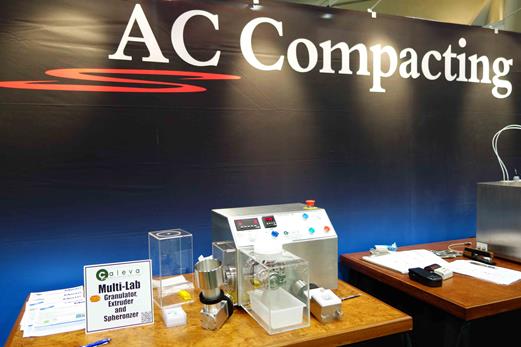 About Scintipharma
About AC Compacting (distributor of Caleva equipment in the United States (USA), Canada and Puerto Rico