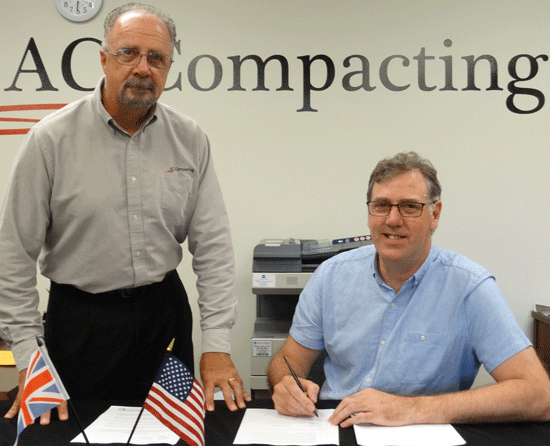 Following a successful strategy meeting in New Jersey, Mr Alan Webb (new sales Director for Caleva) and Mr Paul Bick (the new President of AC Compacting) sign a new distribution agreement.

For Caleva, the agreement builds upon our long standing association and successful relationship with AC Compacting in the United States, Canada and Puerto Rico.

Focussed on enhancing our customer service and support, the new agreement will provide closer collaboration and increase the opportunities to share our collective and significant knowledge base built up over 20 years of consultative support to the pharmaceutical, catalyst, ceramic and allied industries.